Bulk Replacement Skirts for Bass Fishing Lures

by Russ Bassdozer
This shows and tells product photos, product descriptions and information for the lure models and colors that are (or have been) available at BassdozerStore.com. Not all models and colors shown are currently available, and exact specifications are subject to change.
Note: Some of the following configurations may not all be currently in stock. Some may be sold out at this time. Please check online at www.BassdozerStore.com for current availability of specific items below. Thank you for your business.
---
Bulk Replacement Skirts in 25, 50 or 100 Counts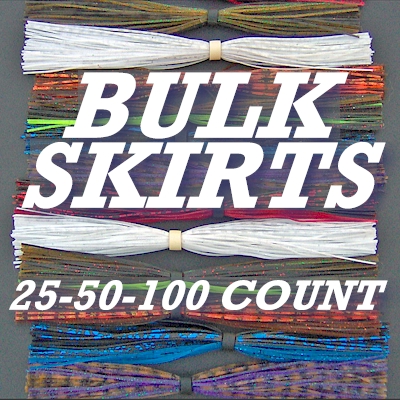 Many customers have asked for bulk replacement skirts at great price savings. Here they are!
You'll find that these skirts and the great prices are both hard to beat.
These are 5" skirts made and banded by Skirts Plus with their premium BIO-FLEX silicone material and latex rubber bands.
High Quality at Incredibly Low Prices!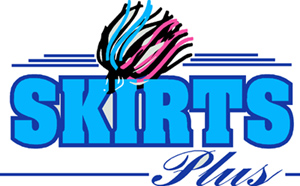 Note: We only have bulk skirts in the colors below. If you do not see a certain color in the store, then we do not carry it in bulk quantities.
---
The price is for a count of 25, 50 or 100 bulk lure skirts all the same size and color as shown below: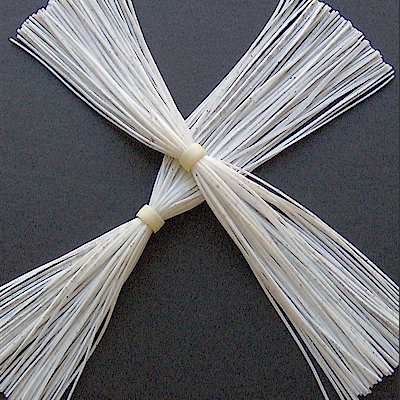 Bulk Skirts ~ White Shad ~ Available in: 25, 50, 100 count
10 strands ~ White with Silver Glitter Dust
44 strands ~ White with Silver Flake
Band without rattle ear sockets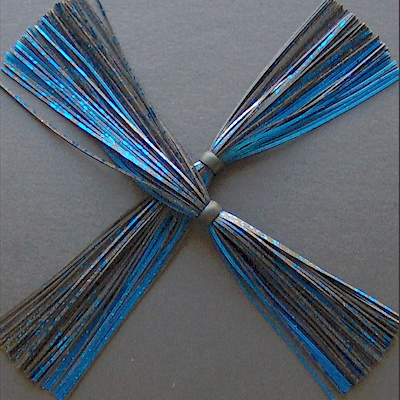 Bulk Skirts ~ Black Blue Foil ~ Available in: 25, 50, 100 count
44 strands ~ Black with Blue Foil Print
10 strands ~ Blue with Blue Flake
Band without rattle ear sockets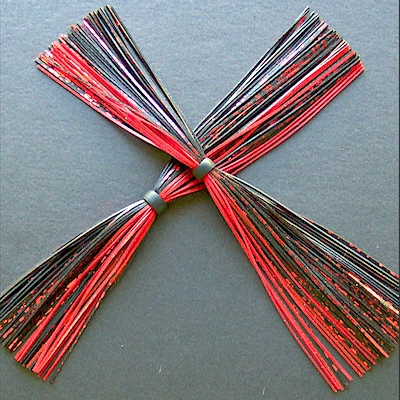 Bulk Skirts ~ Black Red Foil ~ Qty: 25
44 strands ~ Black with Red Foil Print
10 strands ~ Red with Red Flake
Band without rattle ear sockets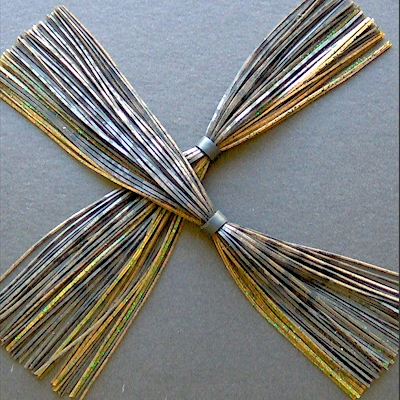 Bulk Skirts ~ Green Pumpkin ~ Qty: 25
10 strands ~ Brown Pumpkin with Green Flake
44 strands ~ Green Pumpkin with Black Print
Band without rattle ear sockets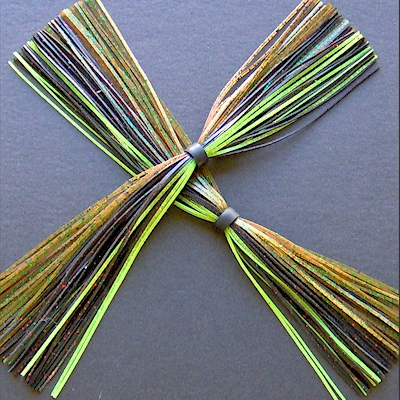 Bulk Skirts ~ Texas Craw ~ Qty: 25
22 strands ~ Brown Pumpkin with Green Flake
22 strands ~ Black with Red Flake
5 strands ~ Chartreuse with Orange Crystal
Band without rattle ear sockets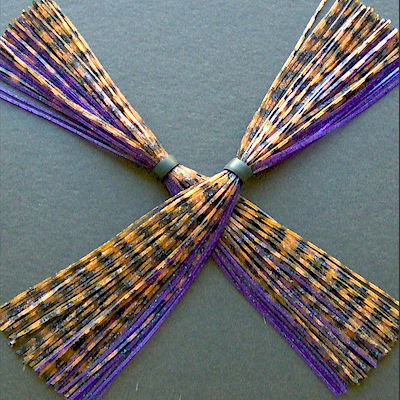 Bulk Skirts ~ Peanut Butter Jelly ~ Qty: 25
44 strands ~ Cinnamon Brown with Black Print, Purple Glitter Dust
10 strands ~ June Bug with Purple and Green Flake
Band without rattle ear sockets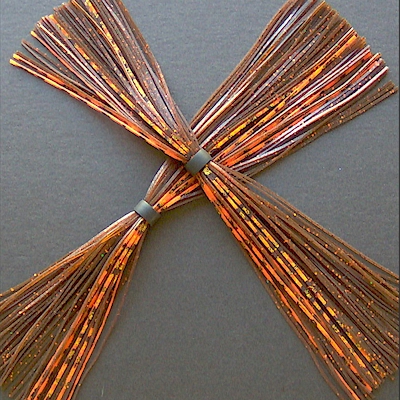 Bulk Skirts ~ Brown Orange Craw ~ Qty: 25
44 strands ~ Brown with Orange Flake
10 strands ~ Orange with Black Print, Gold Glitter
Band without rattle ear sockets