Lobina Lures Rico ~ Legendary Topwater Popper for Bass Fishing

by Russ Bassdozer
This shows and tells product photos, product descriptions and information for the lure models and colors that are (or have been) available at BassdozerStore.com. Not all models and colors shown are currently available, and exact specifications are subject to change.
Note: Some of the following configurations may not all be currently in stock. Some may be sold out at this time. Please check online at www.BassdozerStore.com for current availability of specific items below. Thank you for your business.
---
Lobina Lures Rico ~ Legendary Topwater Popper for Bass Fishing
Many anglers regard the Rico to be the very best popper of all in its size class.
The secret to its success is that the Rico has a perfectly tuned cupped face, creating a soft, gentle spit of water (more of a spit than a splash) that is the ideal fish attractor.
Endorsed by legendary pro Rick Clunn, the Rico is hand-crafted with a hand laid foil finish and hand-painted.
Add Gamakatsu hooks and a long, soft feather tail, and that make the Rico one of the most sought-after topwater poppers for bass.
Model: Lobina Lures Rico
Body Length: 2-3/8" (not counting feather tail)
Weight: 1/4 oz
Hooks: #6 Gamakatsu Bronze Hooks. Tail feather w/Mylar
Recommended gear: From 8 to 15 lb test braid or monofilament line on a slow/soft rod tip rod.
Pop the lure (with a downward twitch of the wrist) several times, pause briefly, and then pop again. Continue the pop/pause retrieve throughout the cast.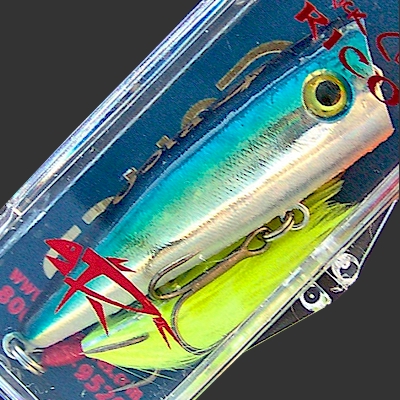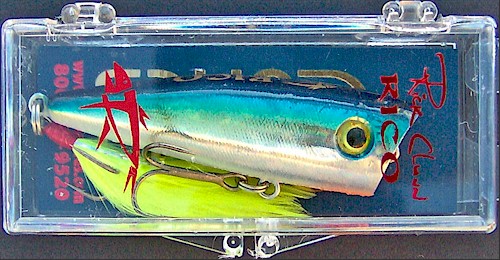 Lobina Lures Rico ~ Topwater ~ Blue Chartreuse ~ Chartreuse Feather w/ Mylar
---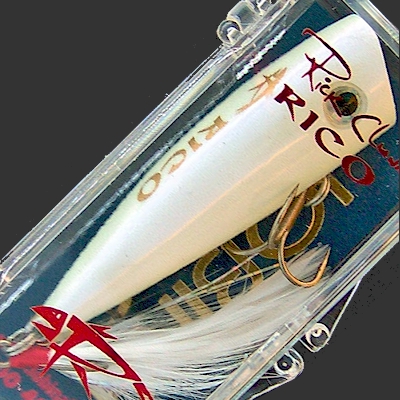 Lobina Lures Rico ~ Topwater ~ Bone ~ White Feather w/ Mylar
---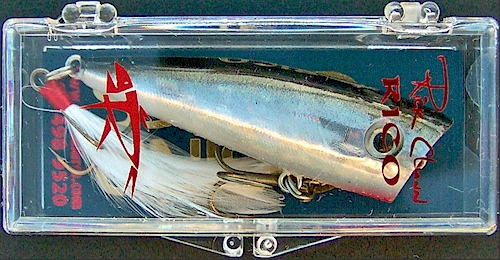 Lobina Lures Rico ~ Topwater ~ Holographic Shad ~ White Feather w/ Mylar
---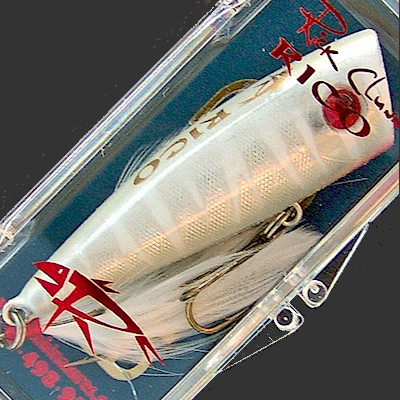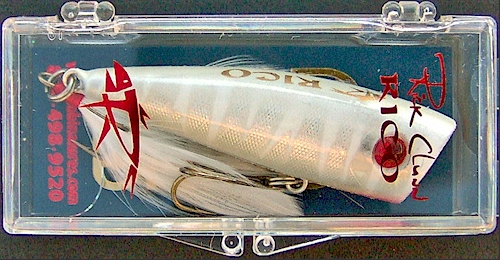 Lobina Lures Rico ~ Topwater ~ Albino ~ White Feather w/ Mylar
---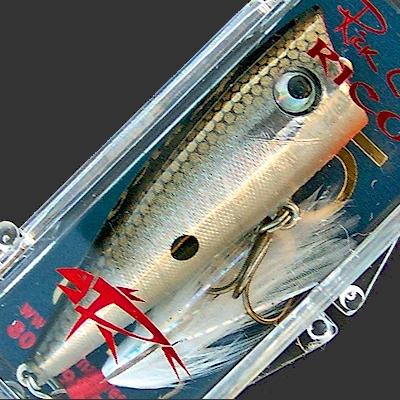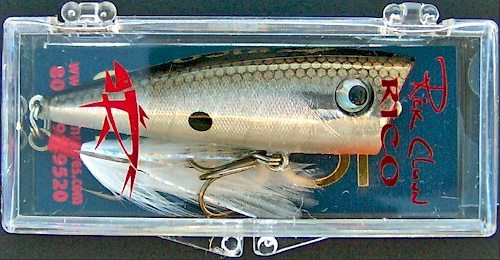 Lobina Lures Rico ~ Topwater ~ Tennessee Shad ~ White Feather w/ Mylar
---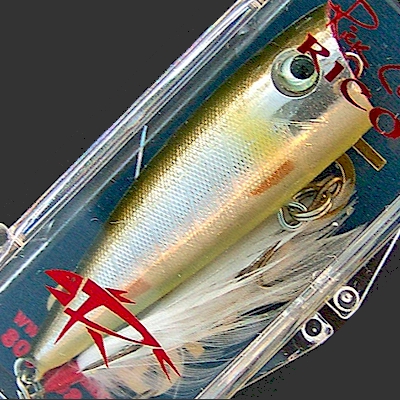 Lobina Lures Rico ~ Topwater ~ Cisco ~ White Feather w/ Mylar
---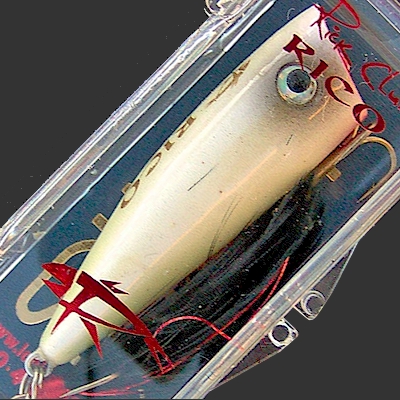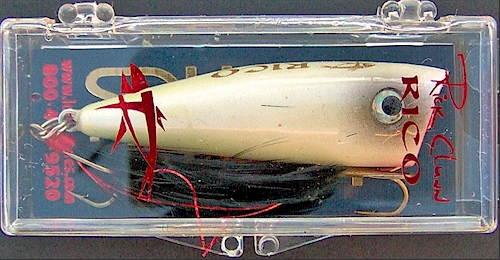 Lobina Lures Rico ~ Topwater ~ Ghost ~ Black Feather w/ Mylar