Daiwa TD Minnow Suspending Jerkbait for Bass Fishing

by Russ Bassdozer
This shows and tells product photos, product descriptions and information for the lure models and colors that are (or have been) available at BassdozerStore.com. Not all models and colors shown are currently available, and exact specifications are subject to change.
Note: Some of the following configurations may not all be currently in stock. Some may be sold out at this time. Please check online at www.BassdozerStore.com for current availability of specific items below. Thank you for your business.
---
These legendary jerkbaits are no longer being made and retail elsewhere for $15.99
**Only $7.99 each in Bassdozer's Store while supplies last**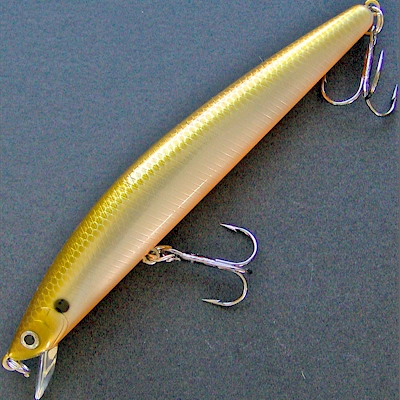 Daiwa TD Minnow ~ Suspending Jerkbait ~ Tennessee Shad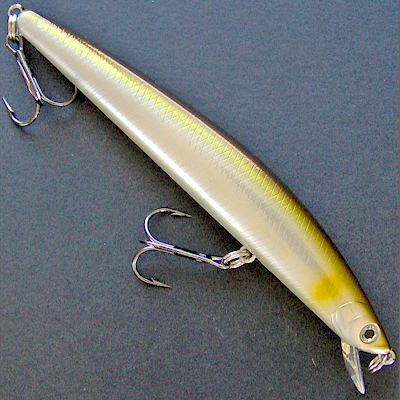 Daiwa TD Minnow ~ Suspending Jerkbait ~ Olive Back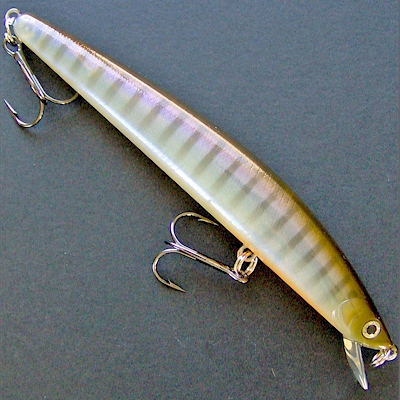 Daiwa TD Minnow ~ Suspending Jerkbait ~ Translucent Perch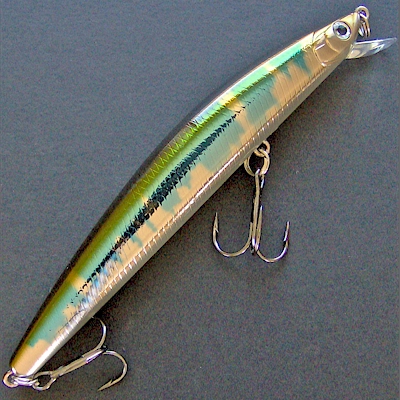 Daiwa TD Minnow ~ Suspending Jerkbait ~ Rainbow
---
The Team Daiwa TD Minnow is one of the first premium jerkbaits from Japan that gained attention in the United States, going back to the late nineties. After all this time, it's still one of the best.
Did you know? Legendary lure designer, Seiji Kato, designed the TD Minnow jerkbait, the TD Vibration lipless crankbait (possibly the best lipless ever made) while working as a lure designer for the Daiwa Corporation. Continuing his career at Lucky Craft, Kato helped the then-fledgling Lucky Craft company get started in Japan. Kato designed the Pointer and StaySee jerkbaits, the Moonsault crankbait series, the LV lipless series. Another of Seiji's most famous designs in Japan, the Bevy Shad, excels as both a jerkbait and crankbait. When the Bevy Shad won the prestigious JBTA Bass Classic (Japan's championship event), that win triggered the start of hardbait popularity in Japan. Before that, soft baits were the mainstay in Japan. Following his success at Lucky Craft, Seiji Kato founded Jackall Bros where he still designs many of the best bass lures that the world has ever known.
So the TD Minnow you see here was one of the original forerunners to most other high-end jerkbaits on the market today. It excels in every shallow-diving jerkbait situation. Where it really found a stronghold in the USA and achieved almost legendary status was in the clear smallmouth waters of the northern US states where it was fished with relatively lighter lines using finesse jerkbait tactics for spooky fish in clear water.
Today, there are more great jerkbaits options now than ever, but it's tough to say there's anything better than the TD Minnow.


Daiwa TD Minnow's Sliding-weight Long Cast System automatically shifts the lure's balance point to the rear to cast like a bullet. During retrieve, weight shifts forward for an optimum swimming
Model: TDM1121SP Team Daiwa TD Minnow Suspending (with Longcast System)
Type: Suspending jerkbait
Length: 4-3/4"
Weight: 9/16 oz
Hooks: #4
Depth: 3 feet plus